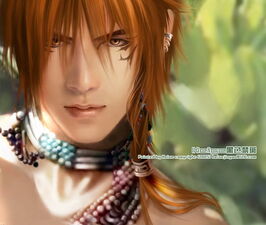 Kanne was the first elementalist of fire.
Appearance
Edit
Kanne had auburn hair, brown eyes and elvish features. He mostly wore his tribes garnment.
Personality
Edit
He was a bit eccentric but very brave. He was also young and quite intelligent with an ablity to encourage people and give them hope. Kanne died fighting Arak Harbos, a monstorous general who wished to conquer the world. His death inspired many to stand up to the monster army.